Whatsapp latest update includes GIF keyboard. Realliy amazing 2017 update from whatsapp.we can also share it instantly
The latest WhatsApp update 2017: GIF's for all
We're always keeping an eye out for the latest WhatsApp news and features. Find out all the current WhatsApp update news below, or hit one of the quick-links to learn about other recent WhatsApp additions. The most recent news is that WhatsApp has
added new GIF features
Some Latest Features from Whatsapp:
Convert your best videos into GIF's, and share them with ur friends and search for them on "Giphy network"
Convert videos into GIFs and share:
Tap on the Attachment icon from the right side,record a video then click OK.When the video trimming page pops up, tap the camcorder icon on the upper right and it will switch to a GIF icon. Then you can send your up to six second long video as a GIF.
Share GIFs from Giphy or Tenor:
we can send recorded GIF's as a sharable content .
New extended media sharing limit:
The media sharing limit has been extended from 10 to 30, so we can now share up to 30 photos or videos at once.
To get these features, update your app to the
2.17.6 beta
through the Google Play Store, or by searching for the APK online.

WhatsApp gets persistent notification for web client
@May 20, 2016: WhatsApp 2.16.90
beta
has one feature that really stands amazing: a persistent notification that appears when the web client is active.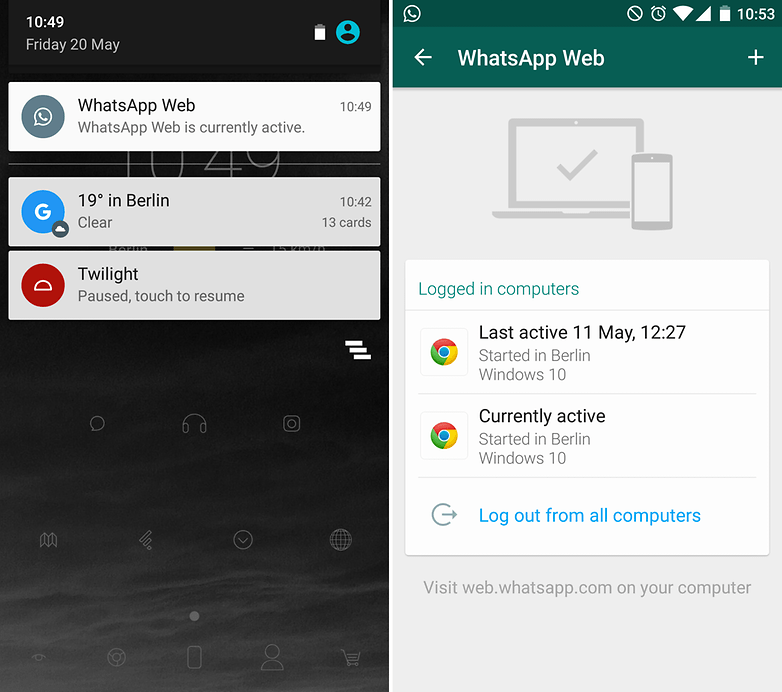 WhatsApp video calling spotted in beta app update
@May 17, 2016:
WhatsApp's rumored video calling feature has been spotted in a beta app update. Available for a short time in the Play Store, some users with WhatsApp version 2.16.80 could see video calling options in the app, though they couldn't actually make any calls.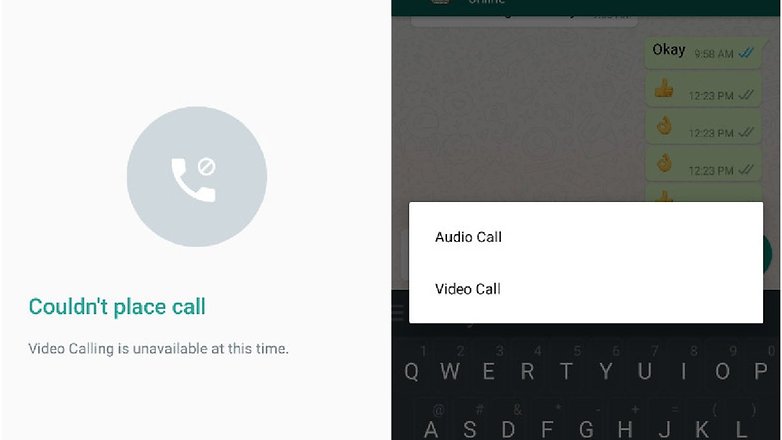 WhatsApp adds rich text formatting text, reply from notification shade, more
@April 30, 2016:
WhatsApp has migrated several features from the beta version of WhatsApp to the final version and added some previously unseen ones, too.
Firstly, all users can now use and view bold, italic and strikethrough text. You can use these with the following special characters:
*bold*, _italics_ and ~strikethrough~.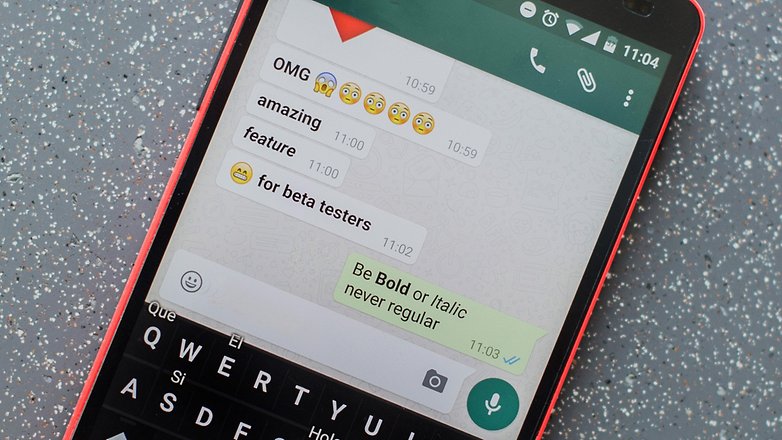 WhatsApp adds end-to-end encryption on all its platforms
April 5, 2016:
End-to-End encrytion feature is enabled in all platforms this means that any data transferred can be read only be the sender and the receiver. In the space between them, the data is heavily encrypted. Even WhatsApp employees couldn't decipher the information if they wished to.
Some data does, however, remain unencrypted. The date and time stamp of messages, as well as phone numbers, may still be gathered.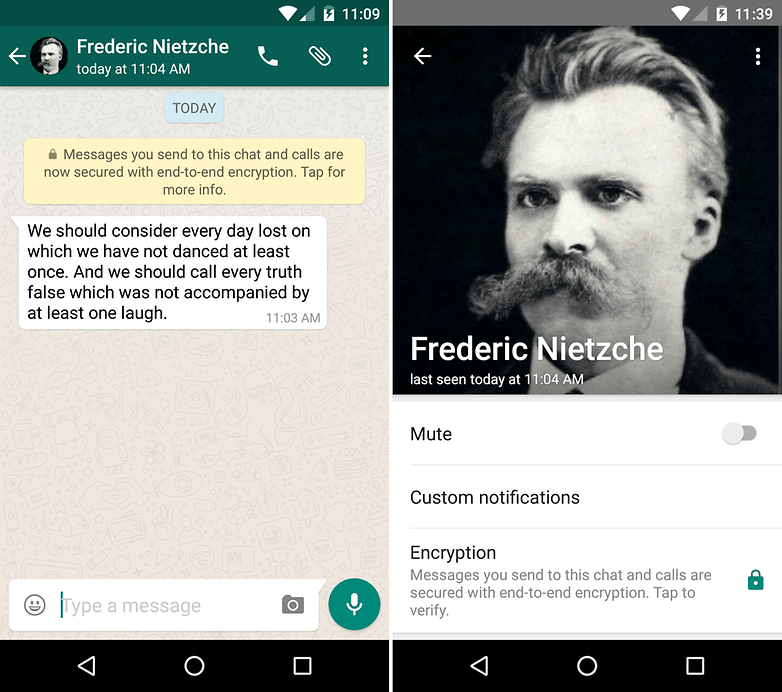 WhatsApp beta tests text formatting's include "bold" and "italics" & "strikeout's"
@March 11, 2016:
The latest beta version of WhatsApp has introduced bold and italics to the text formatting options. By using asterisks on either side of a word or phrase you can bold it and underscores can be used to add italics.
WhatsApp gives the Settings screen a new design.
@March 8, 2016:
WhatsApp has given its Settings menu a shakeup in this update. Not only has it been changed aesthetically, but there are also some small intuitive changes, too. For example,
Account
has been moved to the top of the list and
Data Usage
has received its own top-level option. The
Payment info
option has now, given the removal of a subscription fee, been dropped entirely from the menu. Also, on the
Profile
page, your picture will now appear in a circle, where normally it was a square.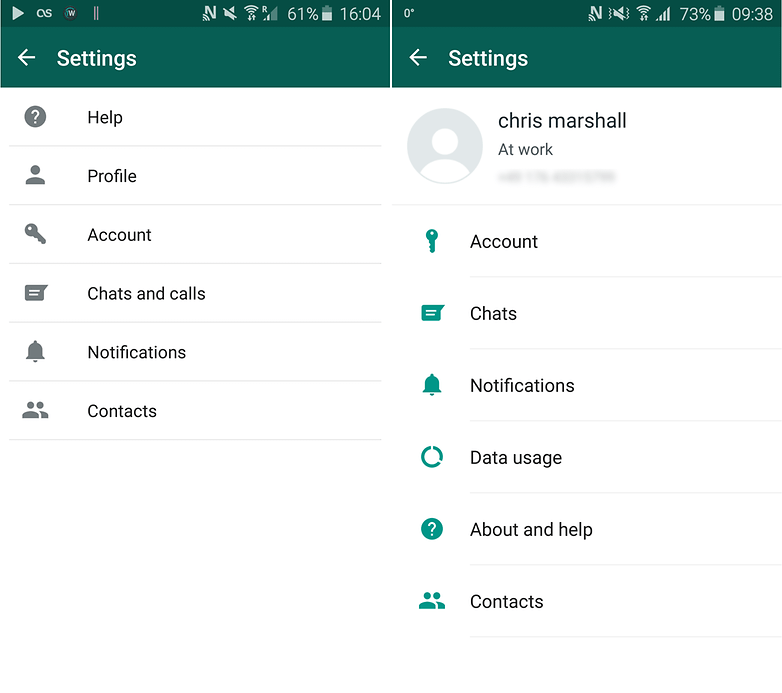 WhatsApp finalizes update with new emoji, Google Drive backups and more
@February 17, 2016:
Although almost of all of these features have been seen at some time or another on a huge number of devices, it seems WhatsApp has now finalized the addition of over 100 new emoji (as detailed below), Google Drive chat log backups (as also detailed below), Marshmallow permissions (notably, that WhatsApp will now ask when it wants to use your microphone, rather than having permission to use it at all times), and support for Kazakh, Tagalog, Uzbek, Marathi and Malayalam languages.
The version number for this update is 2.12.453.
WhatsApp drops subscription fee
@January 18, 2016:
WhatsApp announced, via its
blog
, that it is starting to remove fees from all versions of the app and will no longer be charging any money for use of the service. The change may take a few weeks to come into effect for some users, and if you are charged in the meantime, there is nothing for it but to pay.
WhatsApp adds new emoji feature
@December 6, 2015:
Version 2.12.374 saw the addition of a host of new emojis.
Take advantage of these new modes of expression by waiting patiently for the update to automatically arrive via the Google Play Store, or download it directly from
APKMirror
or
WhatsApp
.
WhatsApp lets you star messages to view later
@November 3, 2015:
Version 2.12.338 beta adds the ability to 'star' certain messages, so you can easily locate and read them at a later point.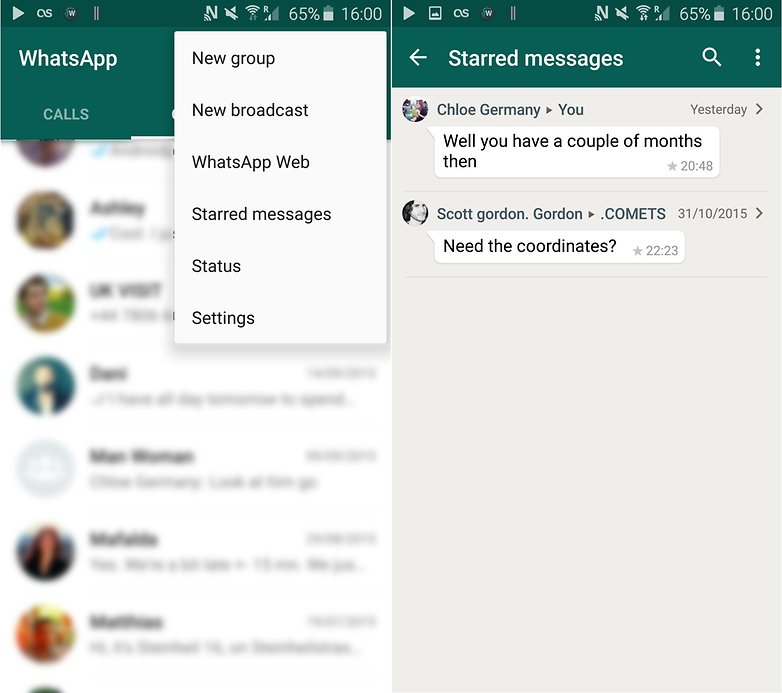 WhatsApp rich previews for URL's and extra 'clear chat' options
@October 20, 2015
: Version 2.12.323 brings URL previews, although they are limited to a small image and a snippet of text, and currently only visible to the sender. They aslo don't work on image links – just regular URLs – so there's still plenty for WhatsApp to iron out. This feature is currently in the beta version, so we're sure there'll be many more small updates in the next few weeks, downloadable from the
WhatsApp webpage
or
APK Mirror
.
The 'clear chat' option in any chat window now has an expanded set of options. Instead of just clearing the entire chat, you can now choose to delete all messages, messages older than 30 days, or messages older than six months.
Mark WhatsApp messages as read/unread
@August 25, 2015:
You also have the option to mark a conversation as read, without even going into it. Simply long press the chat on the main screen and a pop up menu will appear. right down the bottom you'll see the option for 'Mark as Read'. You can do this in reverse too and long press to 'Mark as Unread' so you don't forget to return to a message later.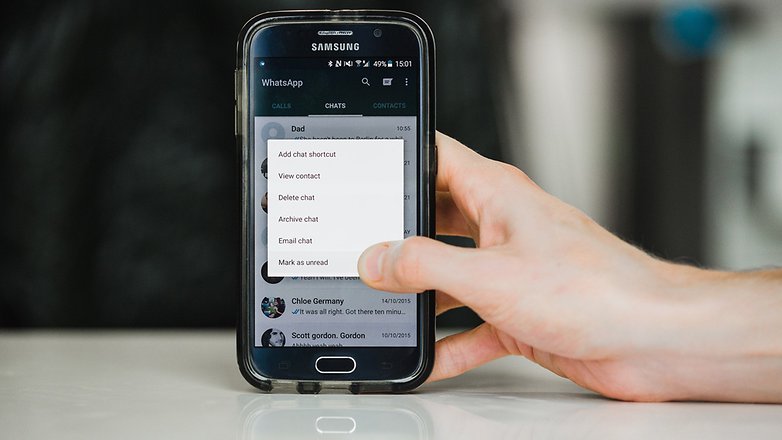 WhatsApp Messenger

How do I update WhatsApp?
The easiest way to update WhatsApp is through the Google Play Store, where updates will work their way to you automatically. Make sure it's not waiting for an update by opening the Play Store.
If you want to update WhatsApp manually, you can download the latest version of WhatsApp by visiting the
WhatsApp update download page
, or we can download the WhatsApp update APK through
APK Mirror
, where the latest version is always uploaded (including beta builds).
Have you got the latest version of WhatsApp? What do you think of it?